Are you starting a new business or looking to give your brand a boost this year?
Starting up a business or re-branding can be quite a challenging and costly process with both printed materials and your website to consider. The number of different suppliers you need to engage and give time to can be prohibitive, and trying to get a coherent vision across to each of them can be difficult and leave you with lots of mismatching marketing materials, where each party has put their own interpretation on YOUR business.
We know what a challenge this can be for you because we have 20 years of experience of helping business owners and marketers, just like you, achieve this; we  provide everything you need to develop your business vision, we give you one point of contact, and we make your goals deliverable within a few days, or weeks, depending on what you need!
You can use any of our design and print services independently, or together as a package, to deliver projects quickly and efficiently – just when you need them.
What can we do for you?
Let's start at the beginning – with your brand…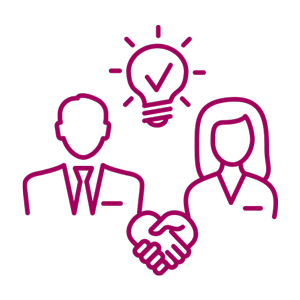 Brand persona marketing
We work with you to discover the 'persona' of your ideal customer and develop your brand persona to resonate with them – this is the most successful approach to branding and is virtually unknown process among most design and marketing companies. Your brand isn't just a logo, it's every aspect of your business; your vision, mission statement and message – and we can help you discover those attributes to ensure you are focused and consistent like all successful businesses.
Get your brand right first time – ready for growth.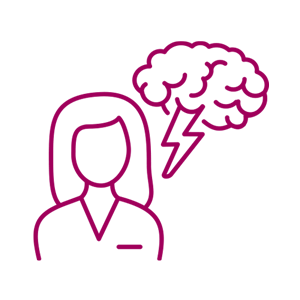 Logo design
Alternatively, if you have a logo your happy with we can tidy it up ready for use in print. If you've been struck by a great idea and already have your mind set on something you'd like, just provide us with 'printspiration' and we'll create for you quickly and efficiently. Either way, we'll deliver a logo pack containing logo files ready for use across all media.
Once we have created your brand and logo, we'll apply it to everything you need to market your business:
Firstly, we'll get your business up and running with the basics…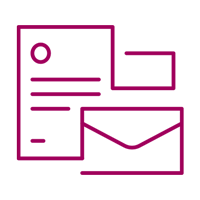 The stationery basics
We'll provide you with your stationery suite to include:
Business card, letterhead and compliments slips – all you need to add is your print depending on the quantity chosen from our quote. You'll also require your email footer on brand and a Word document header for sending letters, quotes and invoices via email.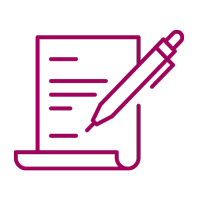 Business forms
Print is an integral part of processes within your business:
We create business forms, NCR pads, manuals and handbooks, contracts and terms and conditions as well as annual reports and accounts.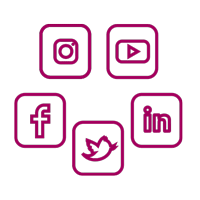 Social media marketing
Always be on-brand online 
We'll create a suite of social media badges for Facebook, Instagram, Twitter and LinkedIn to ensure your brand is consistent across your digital channels.
Now we add a little more creativity…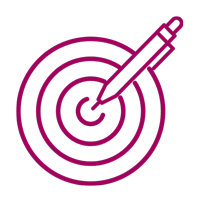 Copy writing
Getting your message correct and consistent is the core of your marketing
You have just seconds to catch your prospects interest as they surf by your marketing, so your message needs to resonate with them. This will flow on from your mission statement and brand persona to create a clear outline of what you do and offer followed by a clear call to action.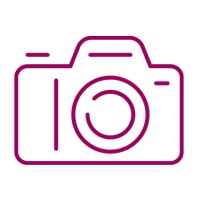 Photography
Now you have some beautiful products you'll want them photographed so they can adorn your new marketing materials.
Having fantastic photos will really make the difference in setting the level of your brand from home-made to professional. We shoot here in our own photography and video studio and then we process your images to CMYK, to create print-ready files for print, and RGB to create low-resolution web-ready files for your website and social media channels.
so we can take your brand and message through everything you need to market your business…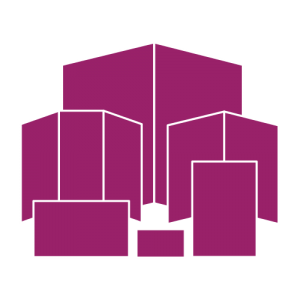 Print marketing
Print works and you should be using to market your business.
Digital channels have become so over-crowded that brand messages get lost in the noise.  There are many uses for print in everyday business… here's some of the products we provide to help our customers:
Business cards

Brochures

Leaflets

Flyers

Loyalty cards

Recommend a friend cards

Review cards

Posters

Menus

Tent cards

Vouchers

Folders
As well as designing these products for you, we also print them in-house – a truly one-stop shop!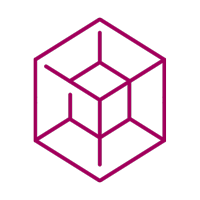 Product development & packaging
Getting your brand right will also help to set the level of your products to attract customers at the price point you want.
We design and print product labels, tags, product packaging as well as adding thought to delivering a unique un-boxing experience. We also add our marketing expertise to look for up-selling, cross selling, social media interaction and review opportunities.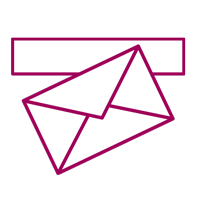 Direct mail
With all the competition to reach people via digital channels at an all-time high, more businesses are returning to the traditional marketing channel of direct mail. Did you know that you do not need the recipient's permission to mail them and there is little competition on their door mat!?
We run complete direct mail campaigns from sourcing data, designing your mailer, merge of personalised data and images, printing, enclosing and mailing. Ideal for smaller mail runs! We also offer full omni-channel marketing campaigns using personalised urls (Purls), email marketing and micro-sites.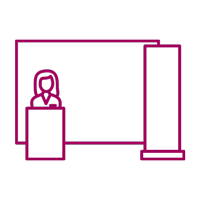 Exhibition
If you attend exhibitions you'll require a graphical representation of your brand to create a stand or fill space on shell scheme. You'll also need printed literature to hand out to future customers.
We design and print leaflets, brochures & posters, order pads, pop up stands, roller banners, shell-scheme overlays – with Smartphone interactivity.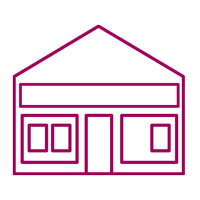 Retail & display
If you have a physical store, print is indispensable for in-store advertising and point of sale information; never miss an opportunity to advertise in-store. 
We design and print instore promotional posters, shelf edge labels, tent cards, window graphics, roller banners, menu boards, product labelling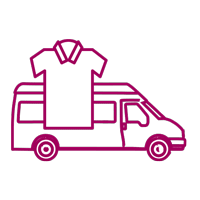 Advertising
Make sure you're on brand on every occasion where you'll be seen by customers and prospects
We prepare adverts to size for magazines and newspapers, as well as designing and printing roller banners, vehicle graphics, signage, uniform and workwear.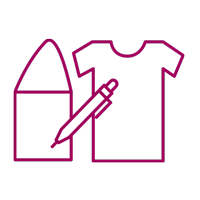 Promotional merchandise
Promotional products are a powerful marketing tool for any business. From simply leaving a branded bag, notebook or pen with a prospective client to impressing your customers with unique and memorable gifts.
We offer a full range of items which you can browse our promotional merchandise website here. We can also create bespoke printed items like: calendars, desk pads, mouse mats, mugs, cards, boxes for chocolates, labels, wraps.
and get you online with a professional website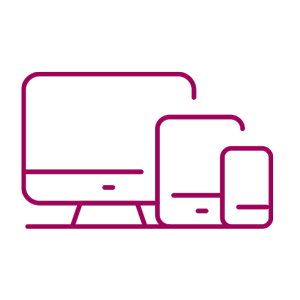 Website design, hosting and email
Whether you are looking for a new business website or a redesign of an older model we'll get your brand online fast with our professional responsive CMS website packages that include hosting, email set up and training.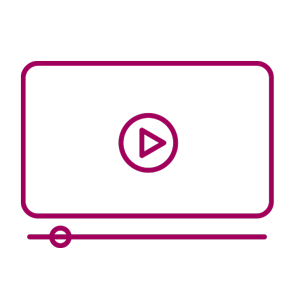 Video
Got video to add to your website? Would you like a simple video created?
We storyboard, film, edit and output video files for your website, Youtube and social media channels.
STILL WANT TO DO IT YOURSELF?
Putting together marketing materials yourself can take up a lot of your time and may not deliver the results you hope for or give a great return on your time; which would probably be better used elsewhere! How do you know if you're getting the right message across? Does your design pitch the style and value of your brand accurately? Does it convey the level of your product or service? Does it have a strong call to action? Is there a single message or is it a muddle of everything you do? Are you marketing all your products or services to everyone? What is its purpose and does it have a simple message, call to action, response mechanism and outcome? How will you measure its effectiveness? If it was more professional in its execution, do you think you could you charge more for that product or service?
HOW MUCH WILL IT COST?
LOGO DESIGN from £250
Get your brand right first time – let our design and print experts ensure your brand works across all media (not just digital) and resonates with your ideal customers.
PERSONA BRANDING PACKAGE £ASK includes:
Logo designed and supplied in print and digital formats, social media icons, stationery design, digital letterhead in Word.
Everything you need to get your business up and running fast.
Already got your logo and content ready?
You just need our artwork service to create…
BUSINESS CARD from £35
also for loyalty and appointment cards
A5/A6 LEAFLET from £35
also for price lists, promotions, vouchers, door drops
A5 4PP BROCHURE from £70
for product and service information
SIGNAGE/PANELS from £35
for branding, directions and information
ROLLER/OUTDOOR BANNER from £35
for events, exhibition and display
HOW QUICK?
We aim to get you job back to you in five days or fewer but are able to brand, design and print work as a fast as you can proof and approve it.
GET YOUR IDEAS TO MARKET IN JUST FIVE DAYS OR FEWER WITH OUR FIVE STEP DESIGN AND PRINT PACKAGE…