PLAN PRINTING IN BEDFORD & ACROSS THE UK
Builder, architect, seamstress or garden designer?
We offer fast and efficient high definition plan printing in Bedford.  Drop in plans for same/next day services, send PDF plans via email or order online for collection or next day delivery across the UK.
We have plenty of parking and are easily accessible from the A6/A421 south of Bedford bypass which convenient for Ampthill, Shefford, Luton, Milton Keynes areas.
This service is ideal if you need plan printing ready for planning applications to Central Beds planning or Bedford Borough Council planning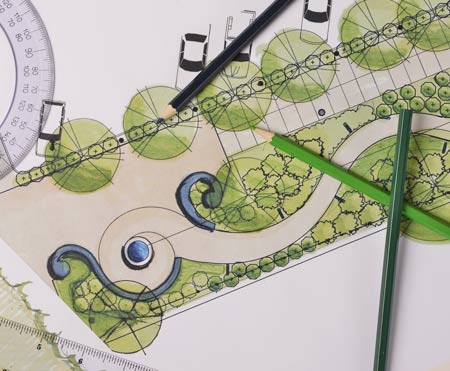 Plan printing in black, colour line and CAD

Prints from A3 to A0 sizes

Large format scanning upto A0

Scan to PDF and scan to email service

Clean up service for old or folded plans

While you wait* / same day / next day service

Local pick up / delivery by mail or courier

Easily accessible from A6/A421 with parking
Plan printing from file (PDF)
| Mono line (10%) | Paper | Poly* |
| --- | --- | --- |
| A3 | £0.50 | £3.00 |
| A2 | £1.00 | £5.00 |
| A1 | £2.00 | £6.00 |
| A0 | £3.00 | £10.00 |
| Colour line (10%) | Paper | Poly* |
| --- | --- | --- |
| A3 | £1.00 | £5.00 |
| A2 | £2.00 | £6.00 |
| A1 | £3.00 | £9.00 |
| A0 | £4.00 | £15.00 |
| Colour CAD (50%) | Paper | Poly* |
| --- | --- | --- |
| A3 | £2.00 | £6.00 |
| A2 | £4.00 | £7.00 |
| A1 | £6.00 | £10.00 |
| A0 | £8.00 | £18.00 |
Copy service from plan (hardcopy)
| Mono line (10%) | Paper | Poly* |
| --- | --- | --- |
| A3 | £1.00 | £3.50 |
| A2 | £1.50 | £5.50 |
| A1 | £2.50 | £6.50 |
| A0 | £3.50 | £10.50 |
| Colour line (10%) | Paper | Poly* |
| --- | --- | --- |
| A3 | £1.50 | £5.50 |
| A2 | £2.50 | £6.50 |
| A1 | £3.50 | £9.50 |
| A0 | £4.50 | £15.50 |
| Colour CAD (50%) | Paper | Poly* |
| --- | --- | --- |
| A3 | £2.50 | £6.50 |
| A2 | £4.50 | £7.50 |
| A1 | £6.50 | £10.50 |
| A0 | £8.50 | £18.50 |
To order call or email plans to

DON'T JUST TAKE OUR WORD FOR IT…
We always use Fidelity for scanning and printing our design and photography work. I am a trainee garden designer and my son is a professional photographer. We both require high quality images. Although they are based slightly out of town, it is worth the trip to receive the best service possible at competitive prices. Staff are skilled and knowledgeable, happy to give advice and support as needed. They are also able to scan and print on a larger scale, which is invaluable for me. Highly recommended.

Michelle Gaishauser


26th September 2023

Fidelity Print printed the order of service for my Dads funeral. The process to agree the final version of the order of service was quick and easy. We were very impressed with the design, quality of the prints, the speed that they were ready to be collected and the price. I will highly recommend Fidelity Print, thank you.

Tierney Stephenson


30th August 2023

Amazing leaflets and booklets printed. Easy customer service, came in, had a chat about what I needed, advised best solutions and had printed and ready with a couple of hours of sending over my artwork!! Thanks again!!

Charlotte Brittin


26th July 2023

Such care and attention to detail with our school leavers' year books… really went above and beyond, making the process for parents super easy. Thank you Fidelity!

Sarah Matthews


24th July 2023

This company is a gem. They printed the order of service for my mum's funeral service recently and it was wonderful. They were very helpful and produced them within a couple of days, so grateful.

Thelma Rogers


11th July 2023

As described. Finished on-time and at a reasonable price. Bright and helpful people. An all round good transaction. Thank you. 🙂

Andrew McIlhatton


25th June 2023

Excellent service. They gave me the printing on the same day and that was perfect. Very good and polite customer service and helpful. It is the perfect place to get things printed and other art works. Ill go there if I need anything to be printed in future🤗

Gopika Mukundan


5th May 2023

Highly professional service. A massive thankyou to everyone at fidelity design & printing for helping me with what I needed. Will be using you again in the near future.

Lisa Kempson


27th January 2023

An extremely professional, efficient, friendly family run business, gorgeous dogs too. They printed the most unique and elegant funeral order of service for my mum. The detail and display print of photographs was outstanding everyone at the service complimented how different and beautiful they were. Thank you so much would highly recommend using this wonderful company

Jayne Glencross


27th November 2022
HIGHEST RATED Printers in Bedford – we have over 100 5 star reviews and recommendations across Google, Facebook, YELL, TrustPilot, and other online review services, for design and print in Bedford…
Read more of our 5 star Google Reviews here