Project Description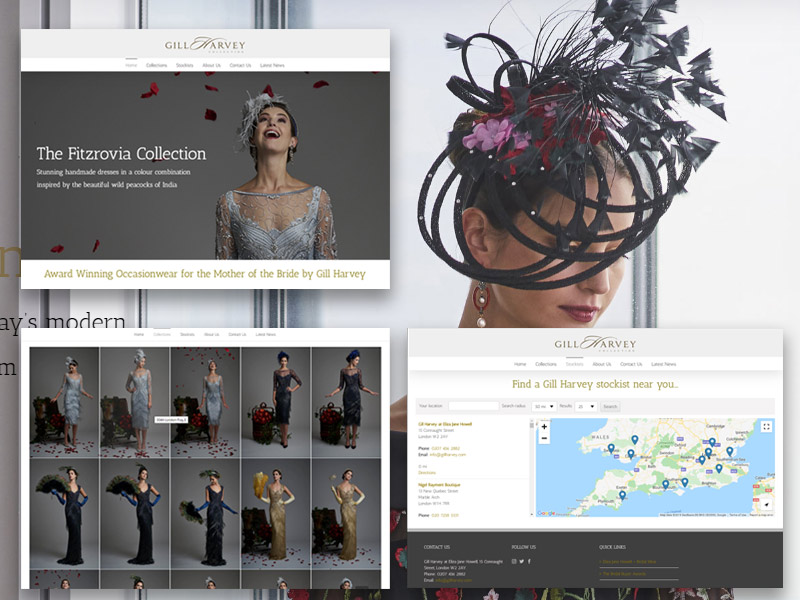 GILL HARVEY (MEDICI)
Long standing client required a website update to coincide with their award win and launch of their new award-winning collection; Fitzrovia. We brought the design up to date both aesthetically and technically to ensure it met new standards to include a responsive template for smartphone/tablet browsing.
The design needed a simple collection view with a gallery giving the opportunity to enlarge and flick through images with social sharing functions. The previous website was complex to update stockists so this new version has a system that is both easy to use and is far more advanced enabling browsers to find stockists near to their postcode.
The site also has a page just for Gill Harvey's Instagram feed that makes it easy for the staff to always have fresh content on the website. Gill Harvey herself requested that her recent videos clips, filmed in the factory, were added to the website. These were supplied as portrait which isn't compatible with websites, so we edited them into one video and adapted the ratio to 1:1 to ensure it played in the maximum space possible rather than inside and unattractive  black box.
The website took three weeks to develop and launch, with the new collection provided in the last week.
We have used Fidelity Print for a long time for all our printing requirements and they have also developed several websites for us over the years. They always works to our budget requirements and deadlines and give us their expertise both in tech and design. Most recently they've designed a new website for our Gill Harvey Collection www.gillharvey.com which is both B2B and B2C. Since going live the new website has already generated new business for us. We cannot recommend Fidelity enough. They are an absolute pleasure to deal with.