Project Description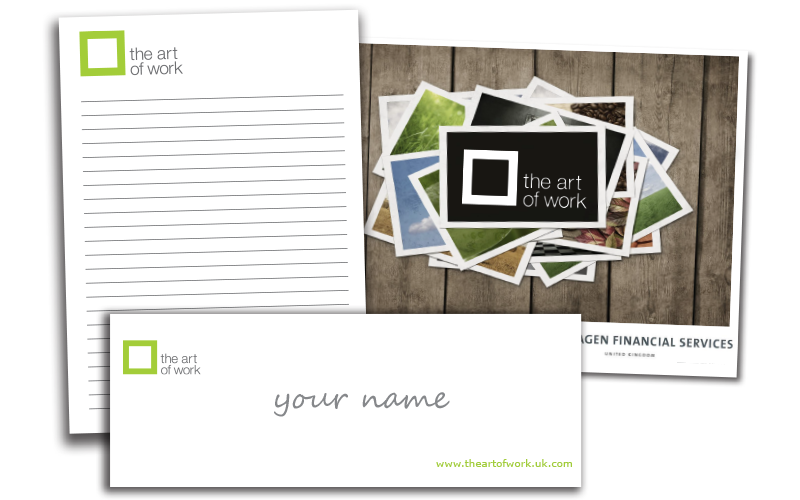 THE ART OF WORK
Art of Work work with business leaders and HR professionals to provide training and leadership courses to large blue-chip companies such as Volkswagen, BT, Virgin & Bank of England. We design, print and deliver training materials on-demand with incredibly short turnarounds and complete them with fulfilment items such as pencils, notepads etc.
Solutions include
A5 wiro bound training booklets.
Associated materials such as note books, name cards, feedback forms, work sheets.
Marketing materials.
Promotional merchandise.
Calendars & cards.
Business cards & stationery
We have been using Fidelity print as a key supplier for over two years. In our experience, they always provide an excellent service from start to finish. Competitively priced, with a quick turnaround on quotes and delivery, any jobs we request are always delivered to the customer on time and produced to an excellent standard. They have the ability to produce and deliver a request in a matter of hours if needed. Nothing is too much trouble. The team is always friendly and helpful. We would have no hesitation in recommending them to other similar organisations.