WE DESIGN AND PRINT EVERYTHING FROM BUSINESS CARDS TO BANNERS
WITH SAME DAY, NEXT DAY & 3 DAY DESIGN AND DIGITAL PRINT SERVICES IN BEDFORD
WHAT CAN WE DO FOR YOU?
SAME DAY / NEXT DAY PRINT SERVICES
3 DAY + PRINT SERVICES
Litho print – for longer runs of marketing materials

Print management – outsourcing for specialised printing techniques
WATCH OUR PRINT CENTRE IN ACTION – HERE'S WHAT WE CAN DO FOR YOU!
UNLIKE SOME PRINT COMPANIES (even locally!) WE ACTUALLY DO YOUR PRINTING HERE – CUT OUT THE MIDDLE MAN AND COME STRAIGHT TO FIDELITY
NOT SURE ABOUT PRINT BUYING?
LEARN ABOUT DESIGN & PRINT WITH OUR KNOWLEDGE CENTRE
We have a range of FREE BUSINESS GUIDES that you can order online and we'll deliver them to your letterbox in traditional style.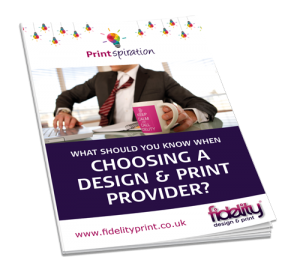 WHAT SHOULD YOU KNOW WHEN
CHOOSING A DESIGN & PRINT PROVIDER?
This quick guide tells you about the different types of print available, how to learn who offers which and the pitfalls to avoid when buying design and print services.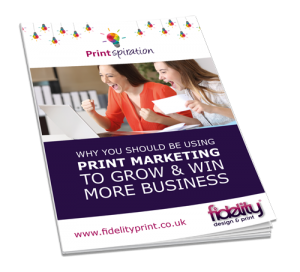 WHY YOU SHOULD BE USING  PRINT MARKETING  TO GROW & WIN  MORE BUSINESS
Print is dead… or so they say! Our quick guide will bring you up to speed on everything you need to know about print and why you should be using it! (Your competitors aren't)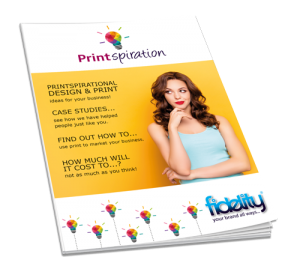 DESIGN AND PRINT
A BUYER'S GUIDE
Everything you need to know about our services from design and print to our advanced print solutions along with some basic prices to get you started