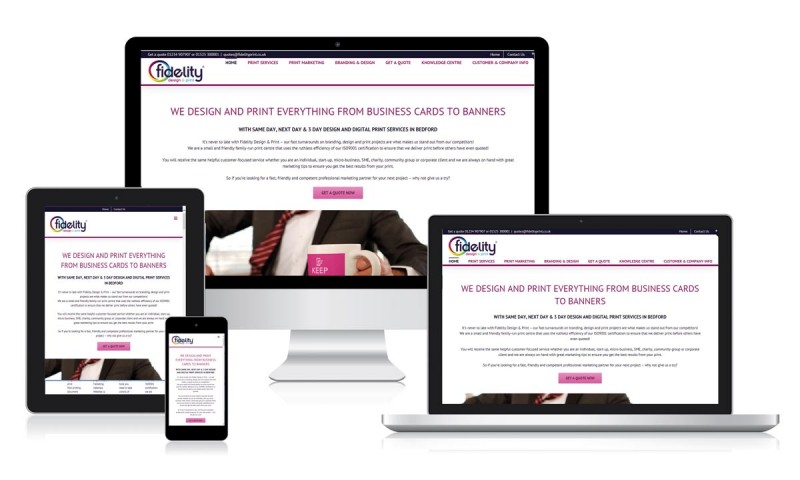 BUILD it – Get your brand online fast with our professional website design packages
Whether you are looking for a new business website design or a redesign of an older model – there is much to consider…
Does your website design meet the expectations of the enormous range of browsers and devices available on the market? Is it responsive so it displays on mobile phones and tablets? Does it load fast enough before users get bored and bounce back to select your competitor? Does your website represent your brand? Does it actually help you convert visitors to customers or is it just a there for your contact details?
Your website is the first place people look to check you out to see if you are a proper company. The second thing they look for is social proof, so they will hope to find evidence of what you do and whether you have done it for someone like them.
For you, the most important function of your website design is to keep visitors engaged and to convert them to a potential customer, either now or in the future. This can be achieved a number of ways depending on how you want to manage enquiries. Far from being a place where people can get your number, your website can become a lean mean converting machine, particularly when combined with a suitable inbound strategy using social media and advertising platforms to create sales funnels.
At Fidelity we offer a complete service from website design and development, including your hosting and setting up a professional email address (not hotmail or btinternet). This can be provided as an individual service or as part of our complete branding and design packages.
What do you get?
Responsive
Our sites are responsive so not only will your website design look amazing on a computer, it will also display perfectly on mobiles and tablets too.
Fresh
We'll also show you how easy it is to keep your website up to date using its
CMS – content management system.
Email and hosting provided
We've been providing website services since 1999 and as we own our web server we offer a secure hosting including back-ups, maintenance and vigilance service to ensure every aspect of your site is up-to-date and secure. If you need support you can ring us any time. We'll also set up and manage professional email addresses to go with your domain name i.e. your.name@yoursite.co.uk along with web forwarding.
Extra support
Once your website is up and running we can also help you to get your business on Google My Business so you instantly start being found on Google.
Training is provided to ensure you can keep your website up-to-date if you wish- alternatively we can update it for you.
We also ensure your website is secure and meets new Google standards by setting up an SSL key. This is indicated by the small padlock on the search bar. If this is not present, some search engines will not allow access to you site.
We do not offer SEO services but can advise you and we recommend that you register with our recommended directory service
Marketing
The most important function of a website design is to provide leads and deliver sales… a strong call to action and a measurable outcome will show you the ROI of your investment.. does yours? We can guide you on how your website should be part of your marketing and business processes so it should also work hand-in-hand with other aspects of your marketing. Of course, being a design and print agency, we can also advise you on this and any other marketing aspects of your business.
To find out more about the website design packages we offer or book a FREE consultation please call 01525 907907 or email quotes@fidelityprint.co.uk