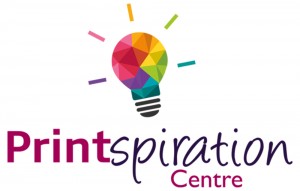 Have you tried print and not been impressed with the results?
Have you got an uninspiring brand?
Would you like to find an alternative to digital marketing?
Would you like to find out how print could work for you?
Are you looking for a company that understands your business and it's marketing challenges, rather than one that just puts ink on paper?
Whether you're starting a new business or an old marketing hand looking for new ideas – come and get some printspiration.
You can browse our 'printspirational' ideas for branding, business marketing, retail and display.  There are also many different papers, substrates and media as well as examples you can use for inspiration. Find out how you can enhance your print to create a more premium and inspiring brand and how you can use print with smartphones to take customers online into digital campaigns.
We pride ourselves on our knowledge of all things print and how it works with online digital marketing.  We don't charge for our knowledge, we're happy to 'pay it forward' and ensure that our customer-focused personal service, range of creative skills and adaptability to deliver you the right solution, on time and budget – every time.
BOOK NOW TO LEARN HOW YOU CAN USE PRINT TO MARKET YOUR BUSINESS WITH A FREE 30 MINUTE CONSULTATION IN OUR PRINTSPIRATION CENTRE
If you'd like to explore using print in your marketing mix or have a project to discuss please call 01234 907907 to book a FREE 30 minute consultation or request a meeting below and we'll be in touch.
To request a meeting click the button above. You can choose a date and time that suits you and then fill out your name and email address to submit you request.
Louise will then confirm, or offer an alternative option to you by email so you can confirm back. Your data is safe with us and you can choose how we can contact you using the forms GDPR settings.